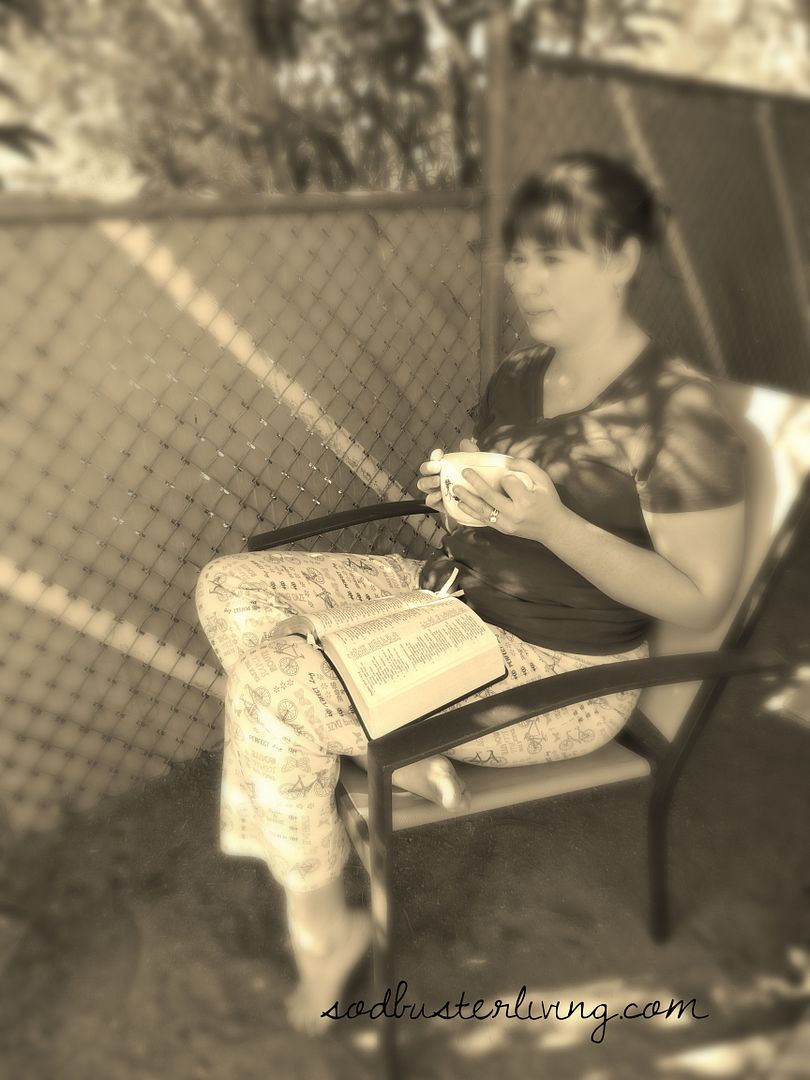 If we could have a cup of coffee together I would tell you that you are doing a good job.  "How do you know?" You might ask me and I would say, "Because you care. You want to be a good mom. You want to succeed with your children. Because you care, this is how I know you are doing a good job."
The days might be very long and very hard. You, I, and the neighbor down the street, is emotionally as well as physically exhausted. Some bloggers, people, neighbors, friends, the gal at Target, may look like they have it all together. But I would gather that the fact that there is a huge gathering of us looking for answers and trying formulas to fix what is wrong, would mean that more often than not, we are all exhausted and trying to find solutions.
But here is the thing, no two families will ever look alike. Not one family in this entire world is perfect. If you want to aim at perfection, look to the perfect ONE, who left us an example to follow in His steps. Still seem like a huge role to follow?  Think about it this way, Christ said that the greatest commandment, a statue to follow, is to love the Lord with all your heart, mind, and soul and the second being to love others more than you love yourself.
I have always been blown away by that. I "feel" like I don't love myself and yet I act as though when things are perfect and all wrapped up in a neat box with a bow on top, then I am miserable. Truly, does that not sound like I love myself just a little bit too much? I love my views of how life should be. I love my desires too much that I won't push them aside. I love my picturesque view of life that I am grumpy, undisciplined, and selfish when I can't have it my way.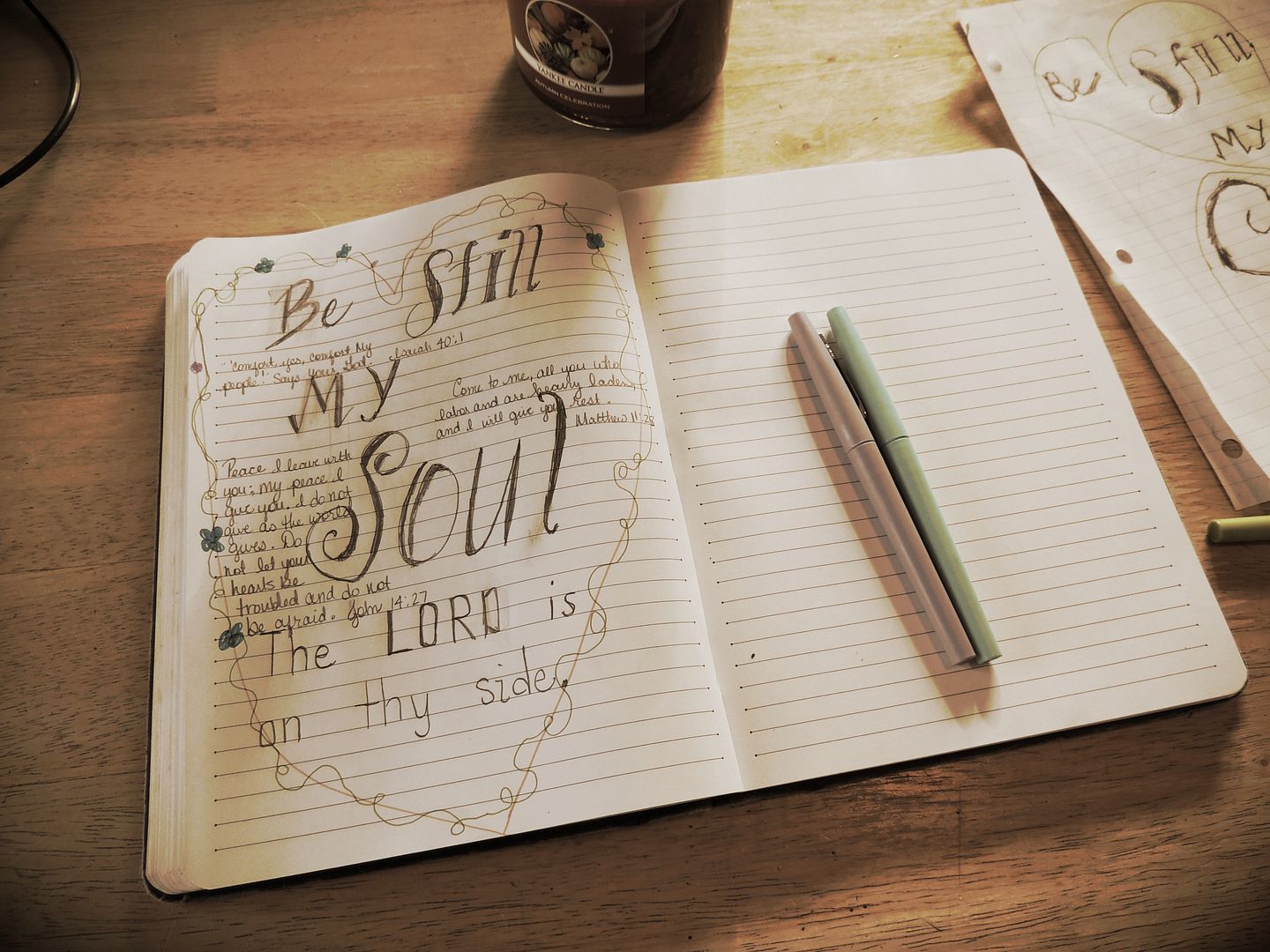 Am I going to be able to write this, because I am writing to myself here as well folks, and be able to go and push it all aside? No. I wish I had the personality to just change in a snap. But, as the day goes along and my couch is strewn with laundry because I haven't had the moment to fold and put away or even oversee the children learn to fold and put away, I need to not grumble at the fact that other mother's seem to have it all wrapped up, and I don't even have to rejoice that I have laundry to do! BUT, I need to set forth the example to my children, not of a grumbling spirit, but of a quiet and gentle one. There will always be tasks in life that we have to do that we may not want too. There will always be circumstances that we don't want to be in. How we react to these times will reflect on the children. They are little parrots, repeating what they hear and see.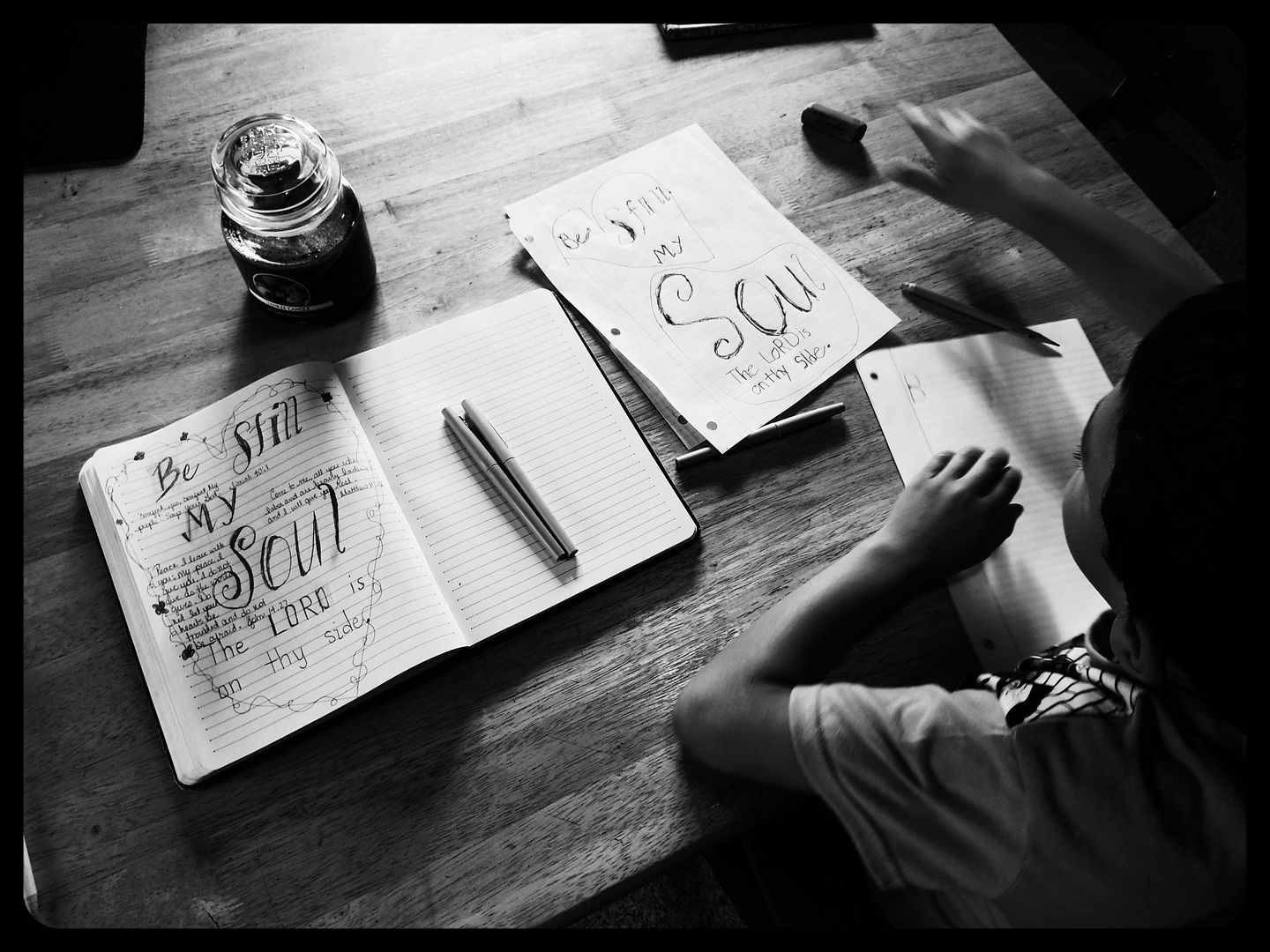 So, dear mothers, today may be filled with trying to keep peace in the home; it may be filled with trying to teach about diligence and working together with our siblings; or it may be just trying to keep all the little ones out of things they shouldn't be in. Battle fatigue is a part of life. But how much will be gained by winning this battle for our children's hearts and souls? A soldier cannot give in to defeat because he is tired. He has to press on and wait for that adrenaline to pump back into his veins for renewed strength. The Lord says;
"Yet those who wait for the LORD Will gain new strength; They will mount up with wings like eagles, They will run and not get tired, They will walk and not become weary." Isaiah 40:31

Again, look to the Bible in Luke 18:1, "And he told them a parable to the effect that they ought always to pray and not lose heart." (Please, take a minute and pull out your Bibles to read the section to get the full benefit).

I can't offer you a formula, one that will say, "If you do this, this, and this, your day will go better." I can't even tell you that if you pray with your whole heart and read a section of the Bible that your day will go better. It doesn't always do that for me. BUT! the Bible, prayer, even the Christian life is not some good luck charm to make your journey in life go easier! as a matter of fact, the Bible tells us it will be the opposite–we will face opposition. But, the victory is already ours, dear-hearts. The Kingdom of Heaven is for those who persevere in trials and whose hope and trust is in Jesus Christ, the Son of God. Today maybe a failed attempt, tomorrow maybe a dreaded thought, but the thought of eternity, should spur us on keep on fighting the good fight, not the needless battles, but the good fight, the one that will aim us towards the goal. In light of eternity, is your focus on the neat and perfectly organized home that important today, or can it be set aside so that you can focus your efforts on the children?
I am a perfectionist. I can't even begin to tell you the stress that mounts my shoulders when things are just out of place and out of order. I will tell you that I am noticing my eldest react the same way I do. Her attitude becomes short, her eyes glare at her brothers and sister who are playing with stuff and making a mess, her huffs and she begins to clean up, dashing all over the place, and I WILL tell you the stab of pain I get in my own heart as I see myself. When I see my two sons fighting over a Lego that they need to create their perfect masterpiece I see myself, I see my inner conflict over that certain item, that certain piece that will make my masterpiece complete. I see the selfishness in their hearts as it mirrors my own.  Tell me mothers, in light of eternity, is what we worry about really that important?
I love it when people tell me that they can't handle the stress of children and their demands. All I can think of is the fact that they are in a job where customers, co-workers, and employers make demands all the time. The response we typically give them is either "yes" and we stressfully try to make all of this happen, or we show that we can't do it all and that their stuff will get to them as soon as you get it done.  Why are children any different? They are going to grow up and be adults too. They are going to have to wait. We even say "Adults act like children sometimes!" and what we mean is that they are not patient enough of self-disciplined enough like a child.
So mothers, let us be purposeful in our day today. Let that still small Voice rein in our heart and push aside the the conscience tugging of our minds that says we have to do it all, be it all, and make it all happen. The cliche is true, "take one day at a time."
Matthew 6 came up in my study today. I won't write a lot about it since this post is long enough, but part of the chapter talked about laying up treasures in Heaven vs on earth. We all know the verse,
"But seek first His kingdom and His righteousness, and all these things will be added to you. So do not worry about tomorrow; for tomorrow will care for itself. Each day has enough trouble of its own."
I would encourage you to read the chapter for yourself. But in light of all the pressure we mothers face today, I wanted to urge you to just focus on what is best for your family. If you need to call a friend, please do so. We are called to help one another. I would also urge that if a friend calls you, be there and listen. Take a break from the chaos, push dinner back an hour, go ahead and put a movie on for the children, or in my case- pull out that game that they are always begging for and you want to be there when they play with it, go ahead. Take that call, or text in our day in age–I am so behind on the times right now, and just be there or talk, or whatever it is that you need to press on. Above all. Pray. Don't vent out a frustration to the Lord about "needing a little help here!" but pray that the Holy Spirit will work within your heart and in the hearts of your children and just let HIM work within you. And above all, don't expect a perfect day after that! Just work through the day. And go ahead and collapse in tears when the day is done. Let HIM gather those tears in His bottle and record them in His book (Psalm 56:8). And know that you are truly not alone. I may be a nobody out in this world of millions and billions of people. But I also have read the blog posts and books of the more predominant role models we have, and they struggle too. So, my dear friend. Do not loose heart. Keep fighting the good fight of faith. Take each day as they come. Finish each day to the best of your ability.  Pray for forgiveness, pray for strength, pray for the hearts of your children, your spouse, and yourself. Be open to where the Lord leads you for He guides you in the path of righteousness.
Surely goodness and mercy shall follow me all the days of my life.