Guess what?! It is 15 weeks until Christmas! Now, now now, put away the tomatoes! This is a good opportunity to start planning and preparing for the joy that comes with the season. I absolutely LOVE Christmas. Gift-giving is my love language, if you will. I am so humbled and grateful for the ultimate gift given to me by the birth of my Savior that I just have to turn around and share in that joy with others! So, what are some frugal ways you can prepare for Christmas? The list is out there and it is endless. We keep trying to do the 52 week money challenge but some kind of catastrophe always happens and I am thankful for that little nest-egg cushion when it happens. I thought I would tackle 1 project a week until Christmas to give you all an idea of what you can make in a no-fund-budget. A lot of these do involve a sewing machine but maybe I will kill two birds with one stone and have 2 projects a week for those that do not own a sewing machine. If you can get one or borrow one from a friend, I really recommend that you do so and learn how to thread it. YouTube has great videos on that and a lot of the newer inexpensive ones have a simple system.
So today I chose to do what I call "Grandmother's favorite Oven Cozy". I've been making these since I was around ten-years old and I have also sold a lot. There is only one sewing seam and you need to sew a button on. I picked these up at the Dollar Tree but I am sure Walmart carries them too. I used buttons from my button drawer so I didn't add the cost of that into it but you can easily pick up some buttons for $1 or even buy a something from a yard sale for .50 and take the buttons off. My caution is that you don't want to get small buttons; a good size to get is about 3/4″.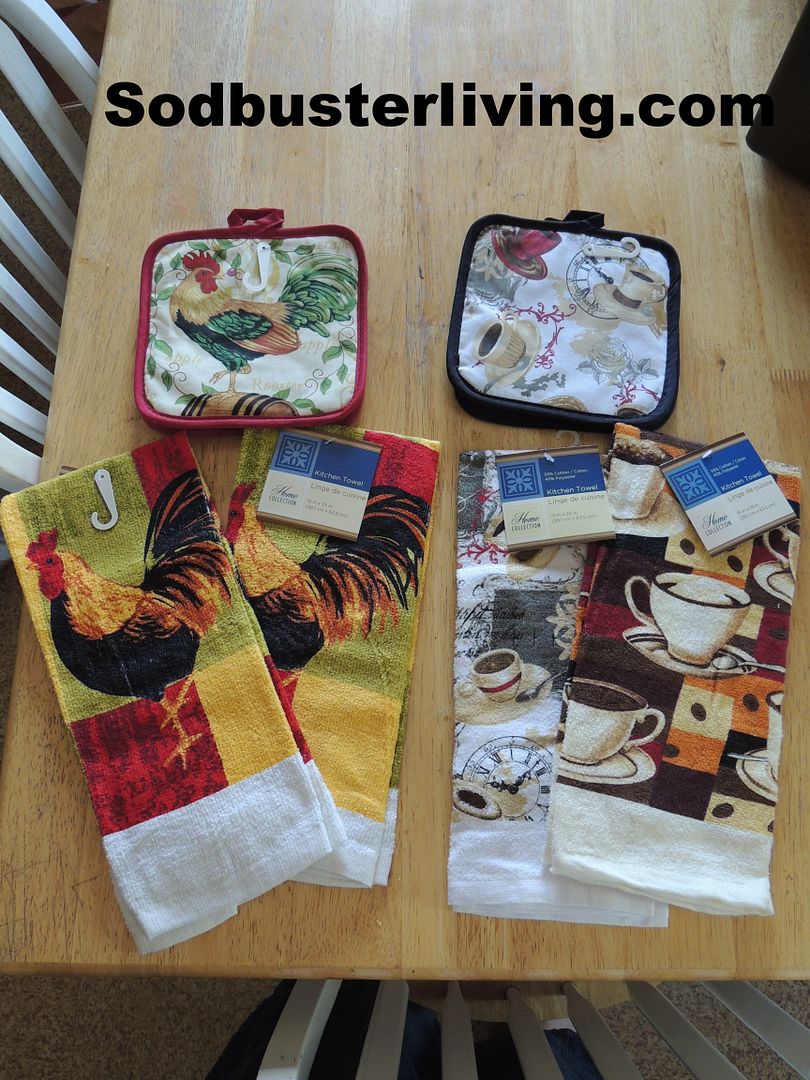 Materials needed:
1 2-pack of Potholders
2 1pk of Dish towels
Thread and needle
Sewing machine
Pins to hold your potholder in place.
What you need to do is open your towel up. Each side you need to fold in about 2.5″ so you have the back to back and then you fold it towards the outside again. Like shown below. You need to make sure that your potholder will fit on the towel. Pin to hold in place, if necessary, and flip the towel over so you can add your potholder on top. Fold your potholder in half and lay it on top of the towel right side together and the halfway mark for both pieces. The towel on top is showing you what the back looks like and how I measure the folding width of the towel. The towel on the bottom is what it will look like after it is all pinned. Sew down the middle of the potholder that is pinned to the towel. I didn't get a picture of this but between the two pins on the top and bottom, you want to stitch down there.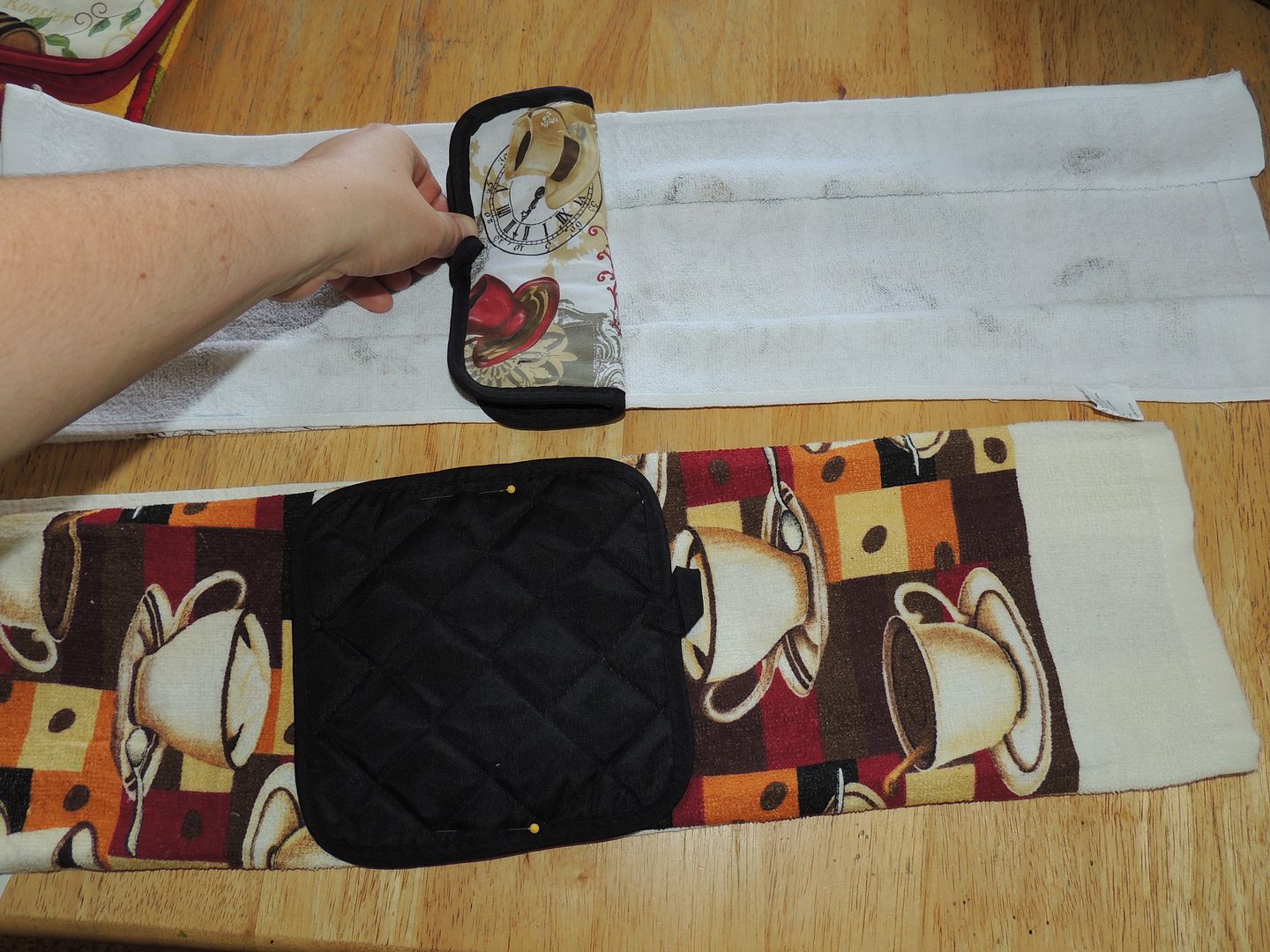 Then you need to sew on your button.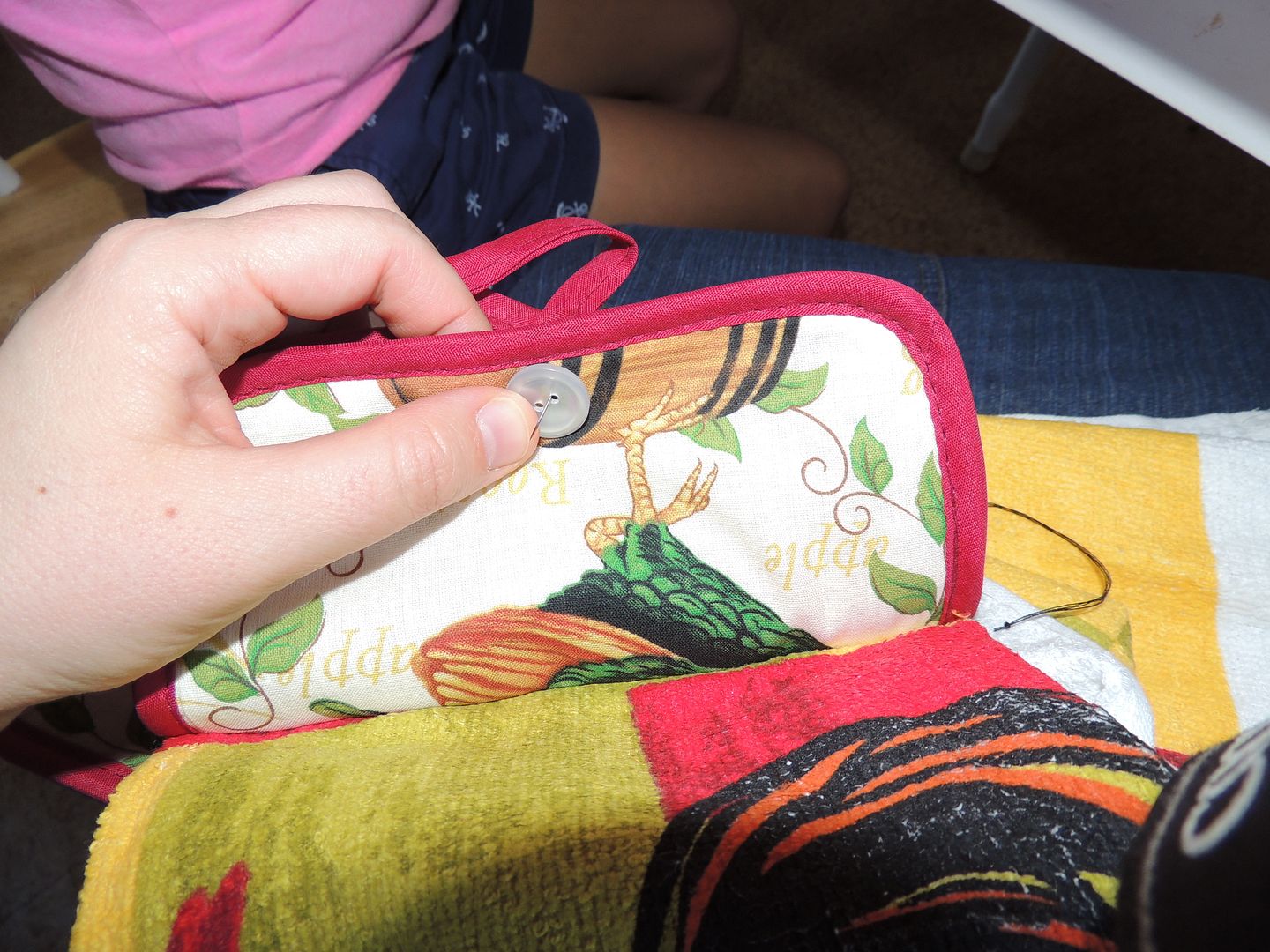 Now your gift is all ready.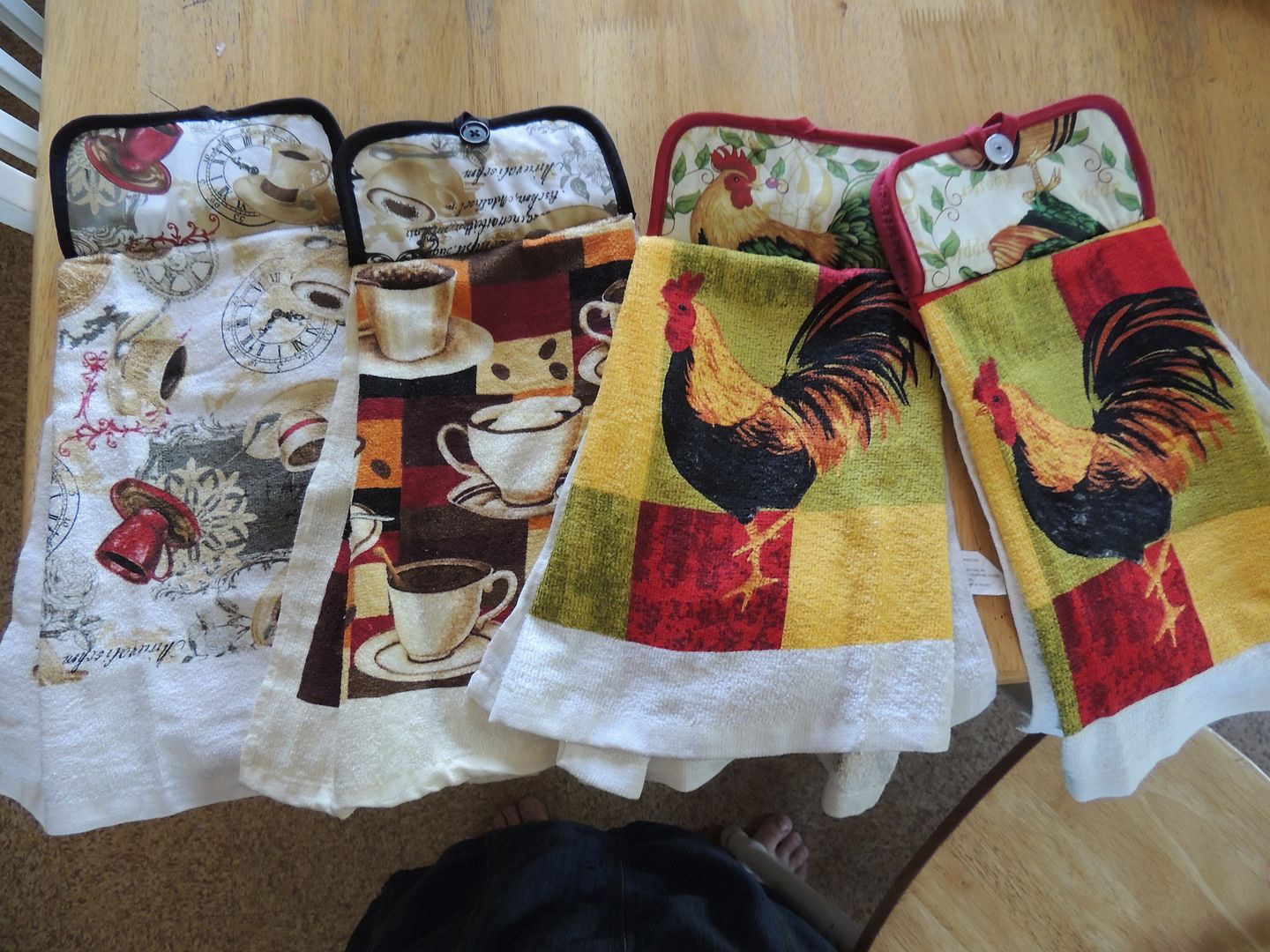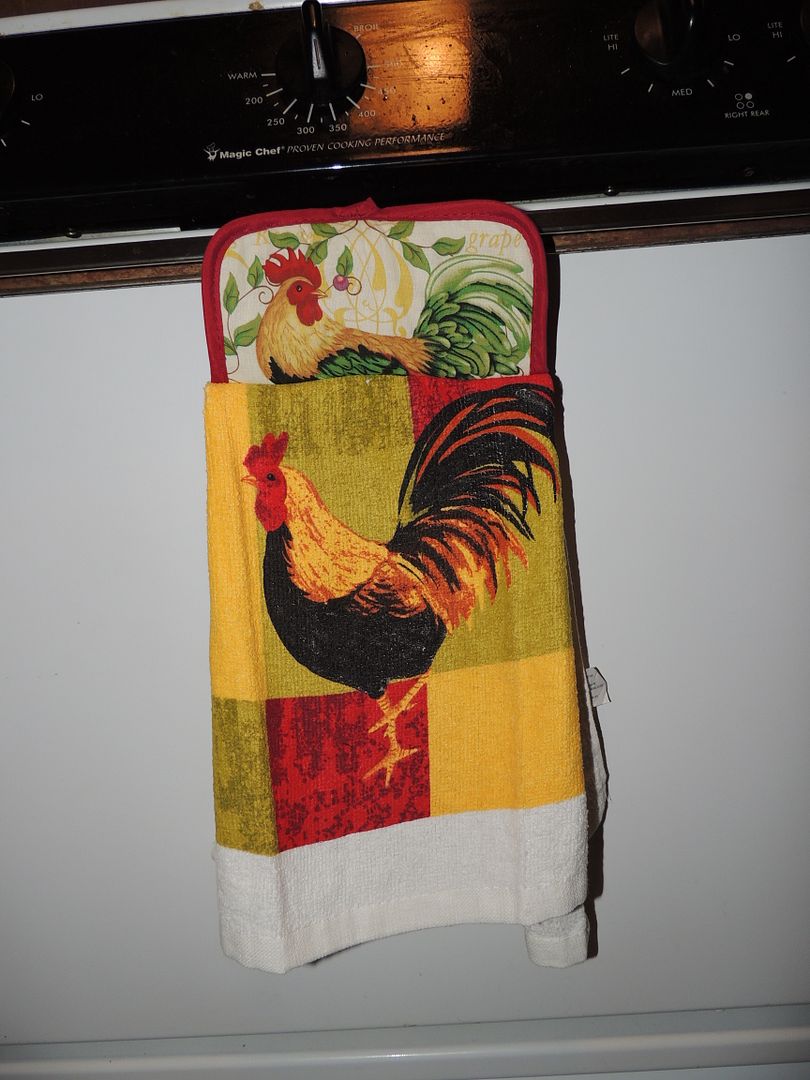 Now I placed these in gallon ziplock bags with a post-it note inside so I would remember who they were for. I recommend doing something like this if you have a designated gift box, or write it down in a family notebook/binder/something that will remind you that you have the gift for this person. I intend to make my pumpkin bread to share along with this and I know it will be enjoyed by its recipients. If you have any struggles, please let me know so I can try to help you in any way I can.