So, last week I ended up doing a Pinterest meal every day that week except for Saturday, we ended up eating out that day. I wasn't able to get pictures of all of the meals due to the fact that I just don't think of pulling out the camera when my kids are crying for dinners. 😉 But, I'll let you know what we all thought and link the recipes below.

Sunday: Burrito In a Bowl. It is potluck Sunday at our Church and I had to come up with a quick recipe for stuff we had on hand. I totally spaced that today was the last Sunday of the month so I pulled up my Pinterest page and just went looking for something that looked easy. Guys, this is an AMAZING recipe! OMGOODNESS. 5++++ stars! It was totally eaten in a matter of minutes and I have to say that I just wanted to stuff myself after eating two bites out of this. Before I put in the cheese I took some out for my husband and another lady in our church that can't do dairy either. They also gave this recipe a huge thumbs up.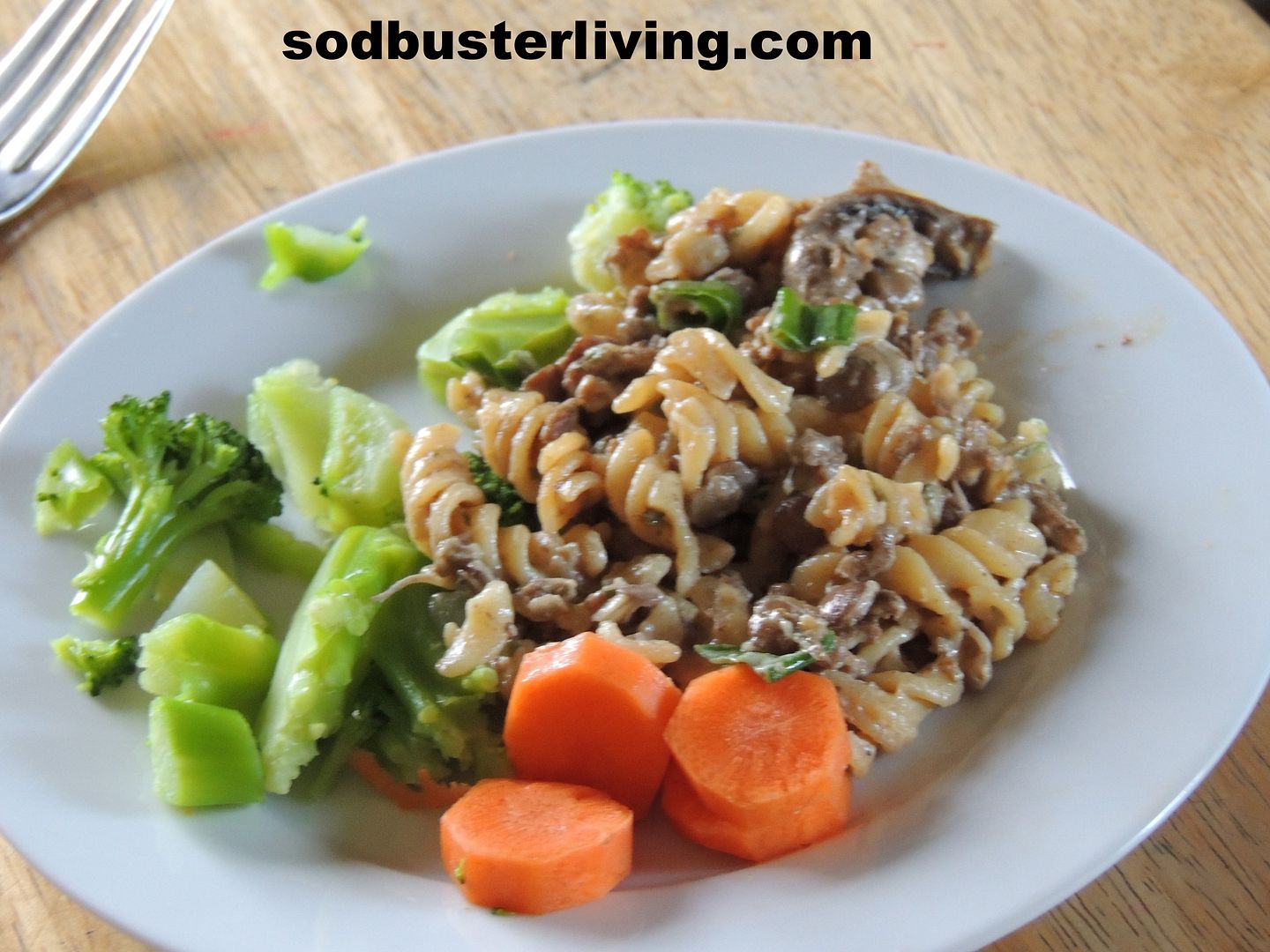 Monday: One Pot Stroganoff Beef
. 4.5 stars! We lost .5 stars because hubby had to eat it without the sour cream and cream cheese LOL. But, wow. This was so good, I will definetely make it again. It is not Trim Healthy Mama friendly unless you can do the low-carb noodles–which are not gluten-free–so we can't! Amazing. Will make again.

Tuesday: Spinach and Mushroom Bake. 4 stars. I totally botched this recipe. I did not read carefully enough to see that the chicken was BBQ'd. And so, I pulled everything out to make it and bombed this recipe. I had to figure out the charcoal grill while my husband was at work–not a good thing–and it ended up being almost 7:30pm by the time we finally could sit down for a meal. The chicken wasn't cooked all the way and so it had to go back on the BBQ several times. But the heat was too high and so it charred it. Guys, I am NOT a BBQ woman. Good lesson in learning to read directions more carefully. OOPS. Hubby did like it but I can safely say that I am not ready to make this recipe again, any time soon.

Wednesday: Low Carb Sesame Chicken. 4 Stars. This was good. Children ate all of it and hubby managed to sneak some aside for his lunch the next day. I really love a good orange sesame chicken recipe and this was hard to compare. It was good but it just wasn't quite the same. I may play around with this one some more.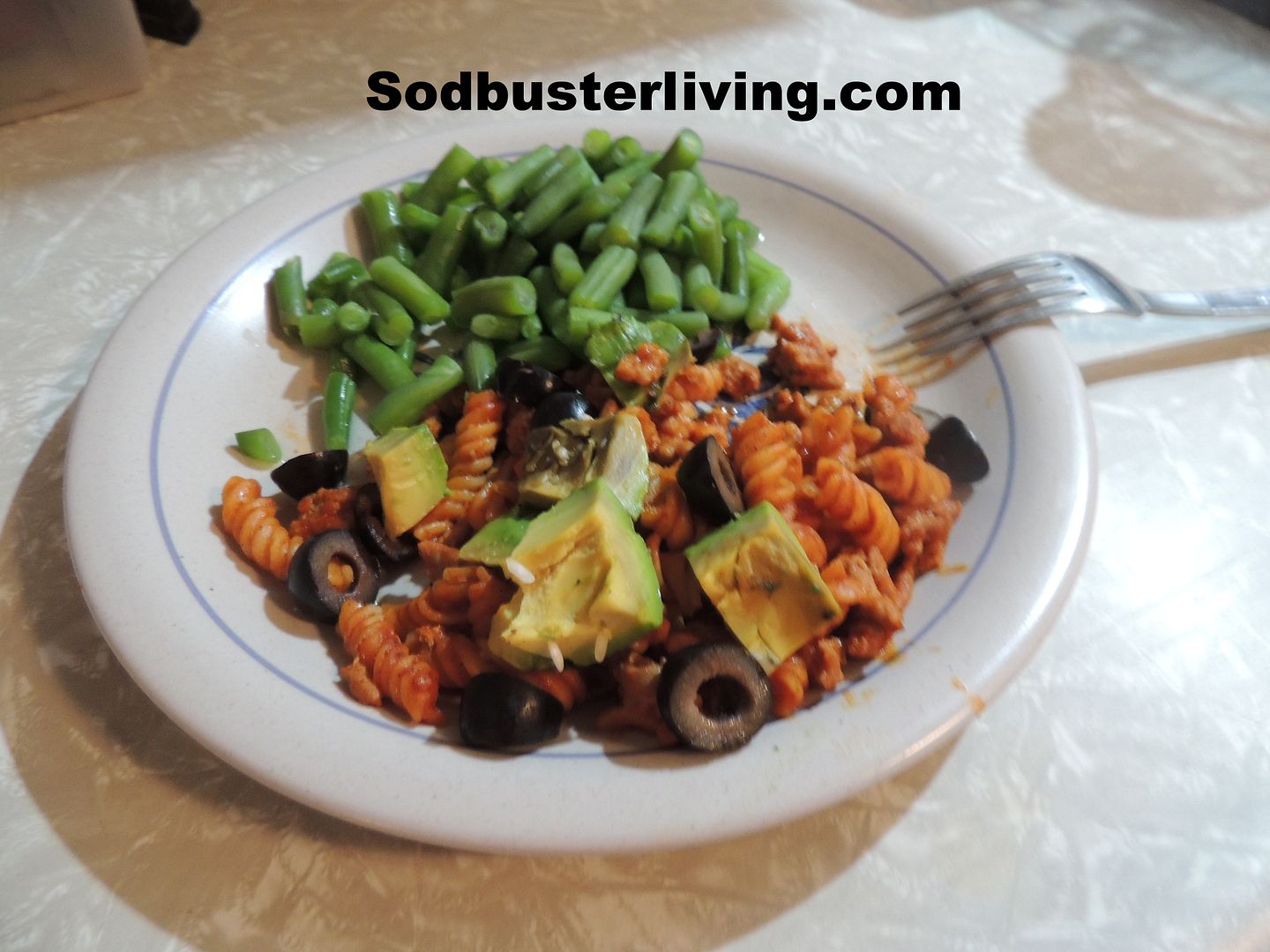 Thursday: One Pan Enchilada Dish. 5 stars. I got a lot of "Seconds please!" and requests to make this again. Again, not exactly Trim Healthy Mama friendly but it was really good. Will add this to my recipe binder. In the picture above, you are seeing my husband's plate. He cannot have the cheese so we topped his enchilada with avacado. He still liked the meal! Tip for those that are dairy-free.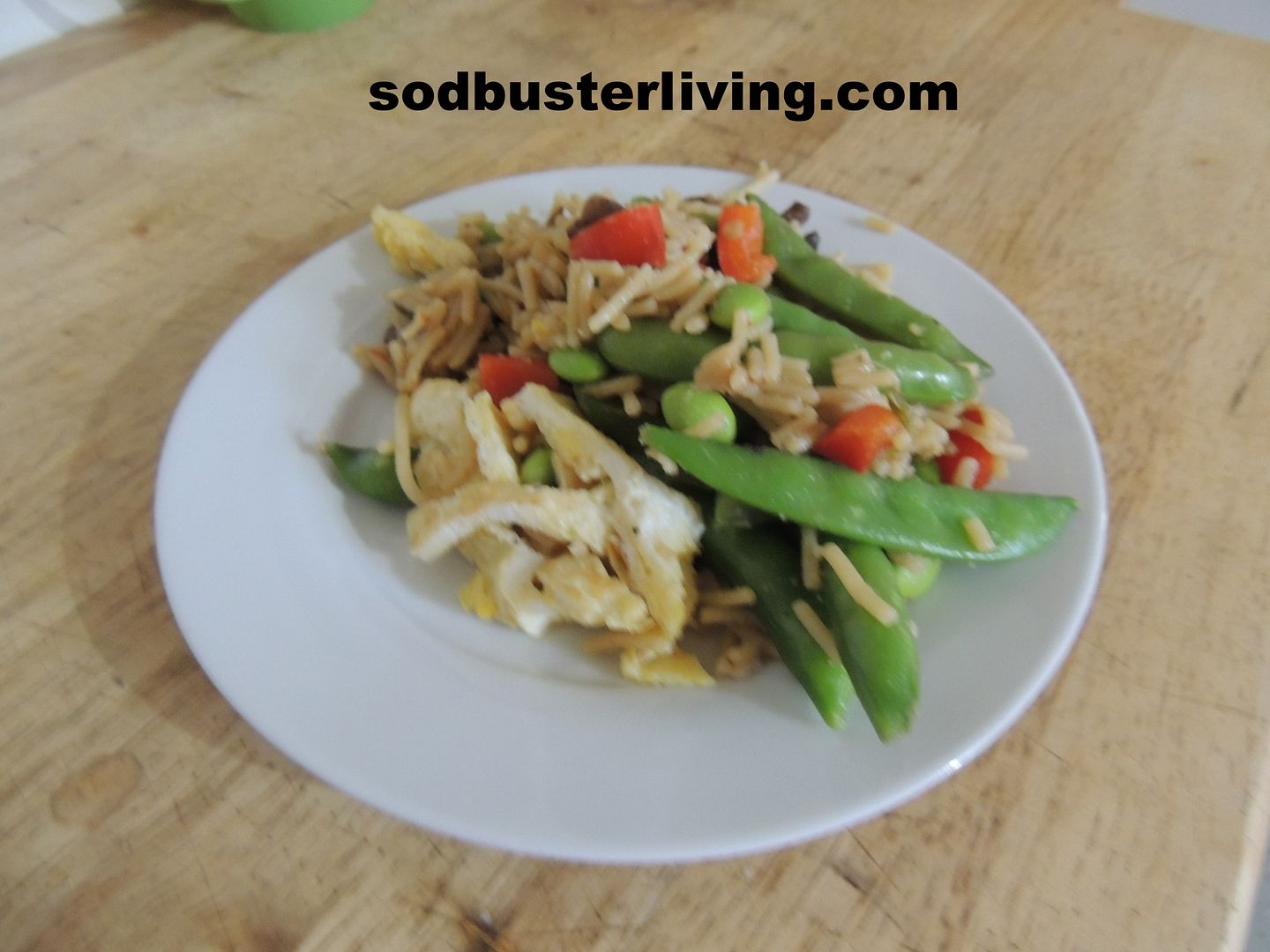 Friday: Veggie Lomein. 3.5 stars This was my meatless meal for the week and it was not a cheap meal! All those veggies! The total amount for this meal was over $10. I didn't think it was that great. We kept adding liquid aminos (aka soy sauce) and it was just ok. I kept thinking something like, lime might have given it a kick it needs or more garlic. Hubby agreed. I might make this again just to kind of play around with it.
Saturday: So, it was my intention to do Pioneer Woman's Chicken With Olives, but after my grocery haul for the month, I was too exhausted to start another meal. So we ate at a local food place instead.
Have their been any recipes you have tried recently that you like? Are there any you have seen here that you intend to try?