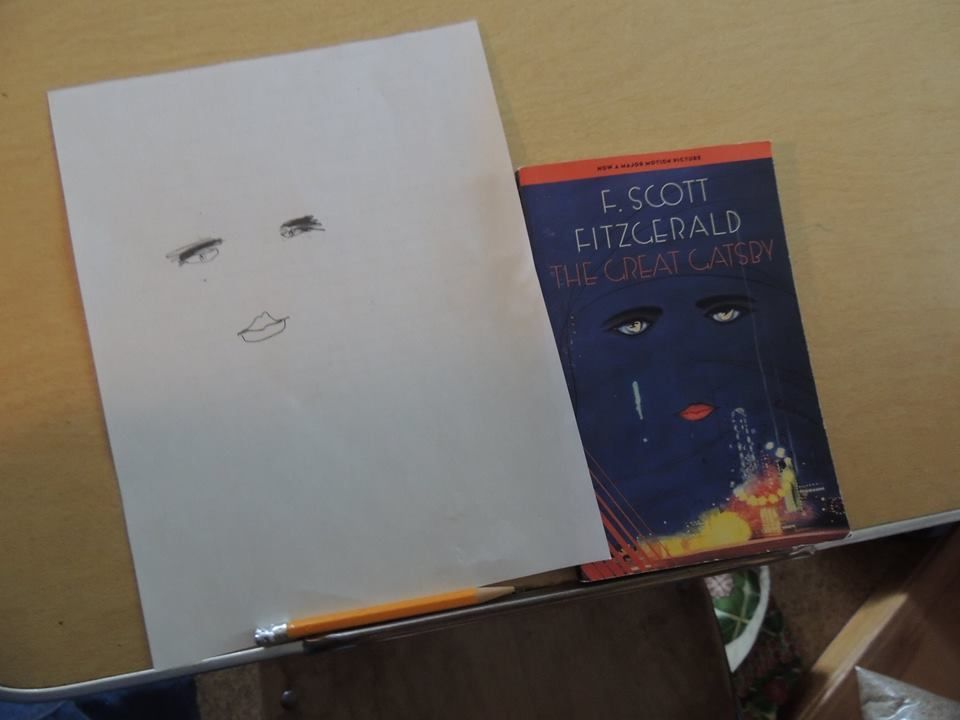 (Drawing done by my 6yr old. I looked around one day and saw this on his desk. I can't even draw that well.)
Am I the only one that finds Summer much more busy? Everyone is out of school, everyone wants to get together typically I find myself more rushed and stressed then anything else.
During the Summer months we use the mornings for all our outdoor activity. Activities like, gardening, walks, riding our bikes and just general using our imagination for the world that is out there. Currently my children are outside playing "house". You know that game- Mom, Dad, and babies. The two eldest are shopping while the baby's take naps… Oh, if only it worked that way! 😉
Right now we don't have electronics for the kids to use. We have no cell phone, no tablet, not even a computer that the kids are allowed to use. It is just a personal decision we have decided upon… and for the record my eldest is 7- plenty of time for electronics. So, during the afternoon while the temperatures are super high (over 100-110F) I started doing Summer school. Not because I need something for them to do but also because its good habit. Summer Vacation happened because there was a harvest to reap and so many of the children would stay out of school/class room to help with the harvest/farm. However, many a night was spent around the kitchen table "keeping up" as it were. It is good to keep things fresh in young minds. We keep it simple- math, reading (lots and lots of reading!), handwriting and art. Keep in mind that my math includes fact tables, my writing includes spelling and grammar, and our reading is history, science, anything for the improvement of mind and conversation. I do not have a set curriculum I use.
The library is our best friend during the Summer. I have previously discussed the activities that our local library does and the Summer Reading Program where you read 10 books and get a bag of goodies. Did you know those goodies offer even more Summer ideas? There is free tacos, free ice cream, free pool pass- my mind began to swim with all the possibilities- Summer picnics at the park! Summer swimming in the afternoon after a successful lesson (motivator, people!) Ice cream dates as a one on one. OOOH!
I also volunteered to read at a Children's Story Hour at our local Christian Book store on Wednesday's. I am trying to think of good books but I am having such a hard time nailing down specific books! I am thinking One Morning in Maine , Miss Fanny's Hat, and Charlie the Ranch Dog- Where's the bacon? (A book we chose from the free selection for reading 10 books! Thanks Kern County Library!) I would love some thoughts/suggestions on ideas! We read more classics and I would love to know some good books that are more recent.
Another item on our Summer list is learning how to sew… well, I am going to learn how to TEACH sewing to my daughter! Today we plan on starting with a simple Tshirt dress because it has simple lines and practical use. She wants to make one for her and her youngest sister. We'll see how this turns out.
What do you typically do during the Summer? Is it a time to kick back and relax or is it more hectic?