Food is one of the biggest ways of American's waste. The Washington Times reported that Americans waste food more than any other resource, and another source stated that we waste up to 40% of our food. Strangely enough, most people would say that groceries are one of their biggest money pits. One way you can save money is by watching food waste.
Very rarely do we have food left on our plates after we have finished a meal. I give my children enough that I know they can eat and if they get seconds, they have to finish the food on their plate.
I have a leftover meal or two, once a week. I don't make any more food until the leftovers are eaten.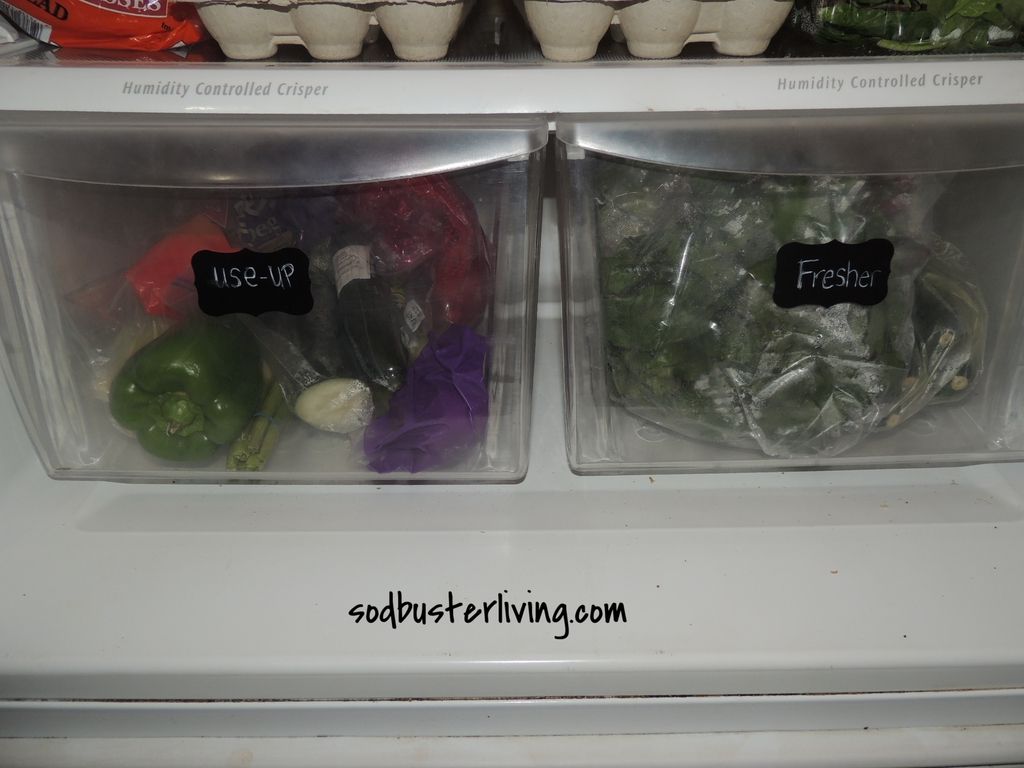 My two produce drawers in my fridge help me stay on top of not having food waste. Produce is probably one of the biggest ways I loose food. I created a simple system, its probably been done before, but instead of veggies on one side and fruit on the other, my two drawers contain the freshest produce (stuff I bought the current week) and produce we need to focus on eating first (older from previous weeks).  When I do grocery shopping, I move the produce from the fresh drawer to the "use-it first" drawer and put the newest produce in the cleaned out drawer. This helps me remember what to use up, especially since I have staple produce that I buy week after week.