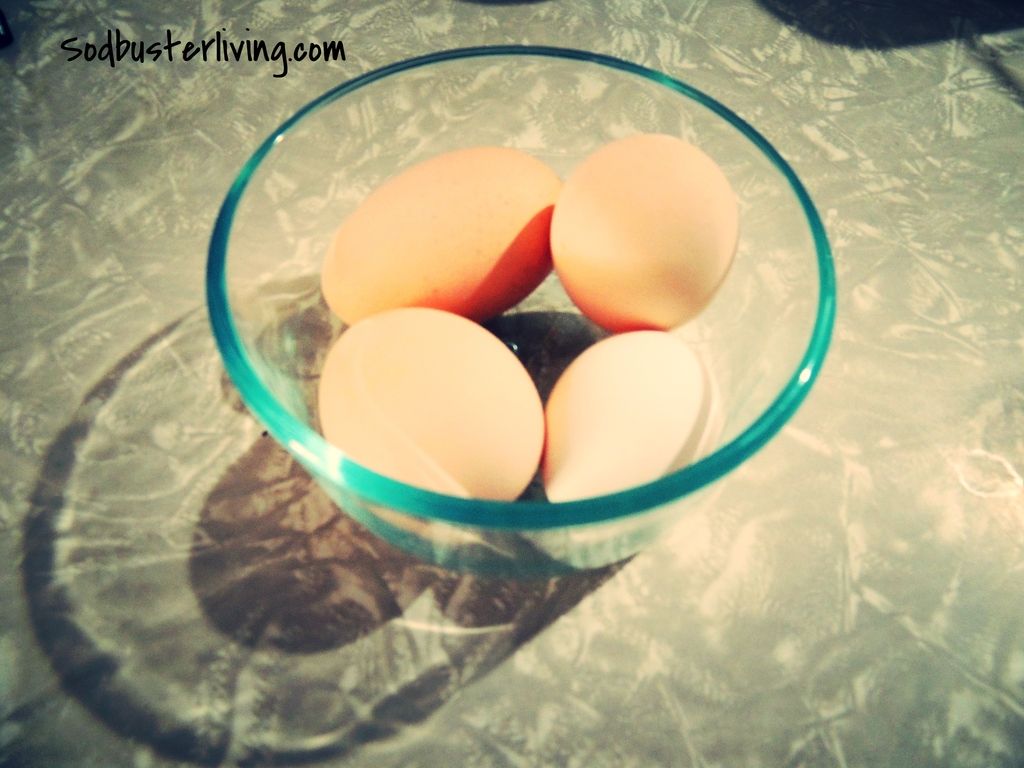 It is a new week here on the homestead. The Sodbusters are already hard at work trying to keep the garden from being burned to death by the Summer sun, the chicken from getting heat stroke, and keeping cool ourselves by whatever means necessary.  It is hard to believe this time is going so fast. I am not accomplishing as much as I would have liked but then again who ever does? It is time to start thinking about getting stuff prepped for the new school year. The children are already begging for new books and new pencils and all the fun exciting stuff that a school year brings. I don't think they quite grasp the fact that I never stopped school for the Summer. Each day was a learning opportunity it its own way.
I didn't get a picture of the books the children chose to read this week for their twenty minutes a day reading time. But these are the books that am focusing on outside of the required from the Summer classes.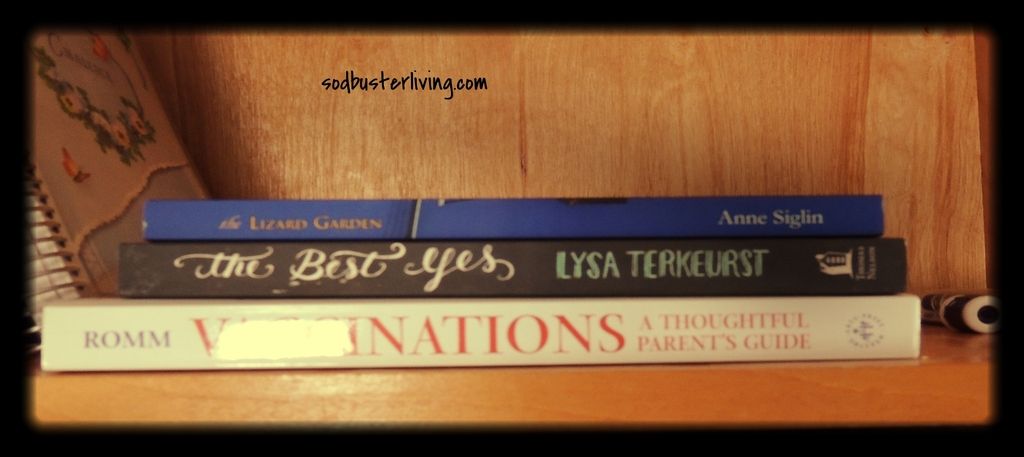 The Lizard Garden by Anne Siglin  I can't wait to share with you my review on this book. Wonderful clean Christian reading for children of all ages in my humble opinion.
The Best Yes by Lysa Terkeurst  This book could not be more timely in my life right now.  Making wise decisions based on what is best for you and your family and not trying to please everyone. Such a fine balance. Yes very much looking forward to reading this book.
Vaccinations by Aviva Romm I believe I have mentioned this book before so I am just going to try and finish the book with no further comment for right now.
The children chose;
Thimble Summer
Andi's Indian Summer
In Their Own Words- Paul Revere
The Journal of Jasper Jonathan Pierce
The first three my daughter chose on her own, one for the morning, one for the afternoon and one for evening. All her decision. I am pretty stoked that she is enjoying reading that much.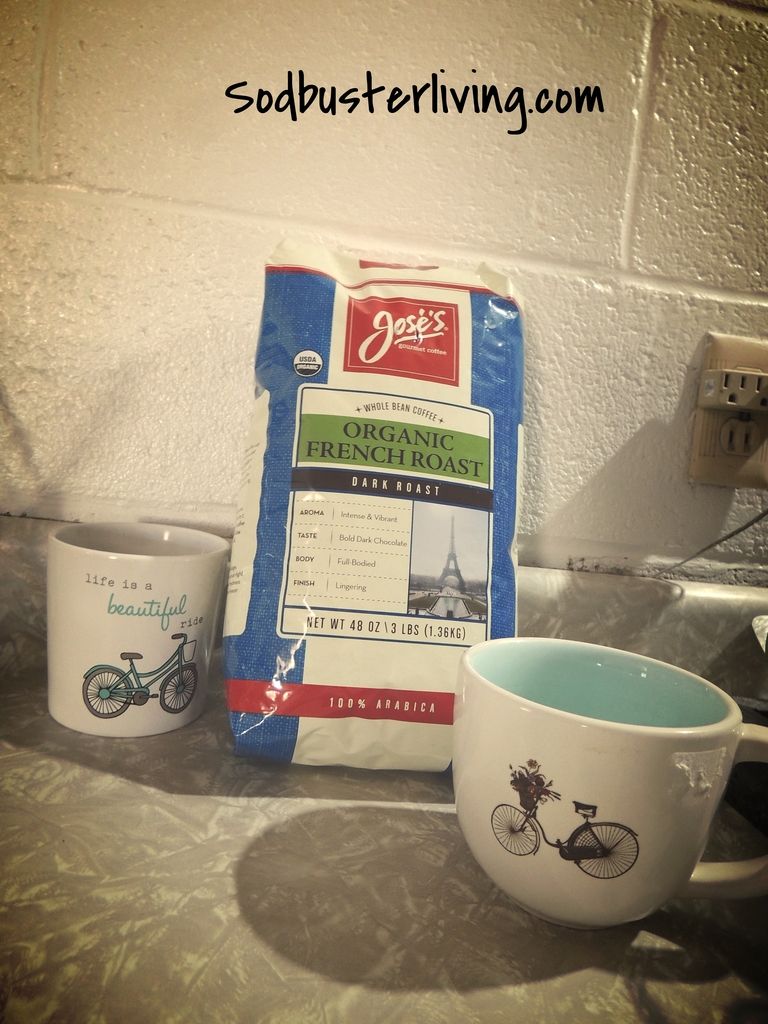 So probably the biggest news I have to share is the fact that I, a coffee addict and snob, have decided to go coffee free for three weeks. It is not for health reasons or to save money or to do anything other than prove to myself that I can do this. It's weird. And I can guarantee that once the three weeks are up I will go back to drinking coffee but I really hope to just maybe cut out my CoffeeMate and switch to half and half with sugar and I know that while I am on what I am use too that it will be much harder for me right now.  So, today was day one. I really miss my java and tea just does not cut it. What is even funnier about all this is that I chose to do this the day I ran out of coffee grounds and CoffeeMate creamer. However, on Sunday I received this huge bag of coffee from a friend of mine and I am just stoked to have it all ready for me to use on August 3. Yes, I have the exact day written down for when I will drink coffee again! Wish me luck ya'all.
Well, today's blog post doesn't have anything earth shattering. We're all just plodding along on the homestead. But I am very glad you stopped by and shared some time with us in our little corner of the world.